(The above photos were taken from the office in 2020-2021, which overlooks the Fox River).

We are OPEN, offering full service dentistry during this Zombie Apocalypse, and take the extra steps to ensure both you (and us!) are safe. We've installed
TWO
special UV Filter systems on our heating/AC to keep our air as clean as possible.

We also use a "DAX" (Dental Aerosol Extractor) for our Hygiene patients!

My staff and I have obtained our initial Covid Vaccine 12/29/2020! THANK YOU LaSalle County Board of Health for organizing, and St. Elizabeth in Ottawa for administering.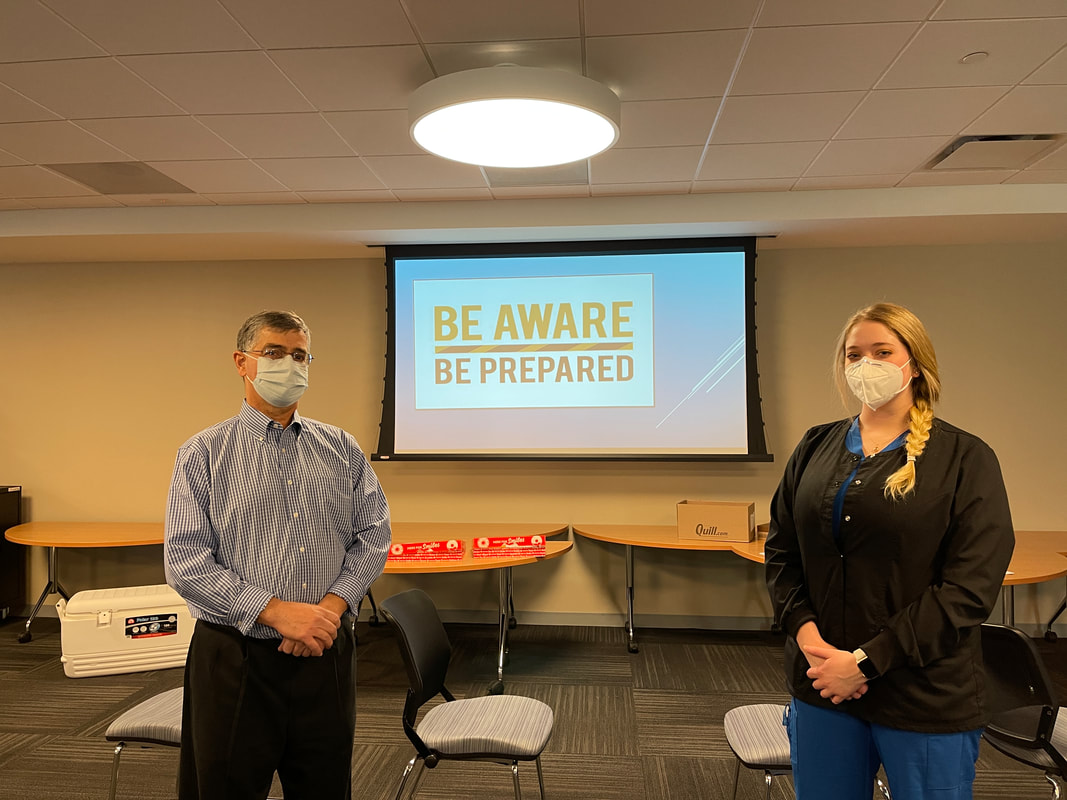 Maggie (Hygienist) and I saw a few less patients at work, inhaled lunch, then volunteered this afternoon to give the Covid vaccine to 1A and 1B people in LaSalle County, at "Illinois Valley Community College." I believe ~800 people were vaccinated here today. Jan 21, 2021.